With the launch of the Raspberry Pi 4 today, we can confirm that this latest exciting addition to the Raspberry Pi family is fully compatible with BitScope Micro, Mini and BitScope Blade Uno and Duo. It can be used with Quattro too, but only using three slots due to power contraints (more on this soon!).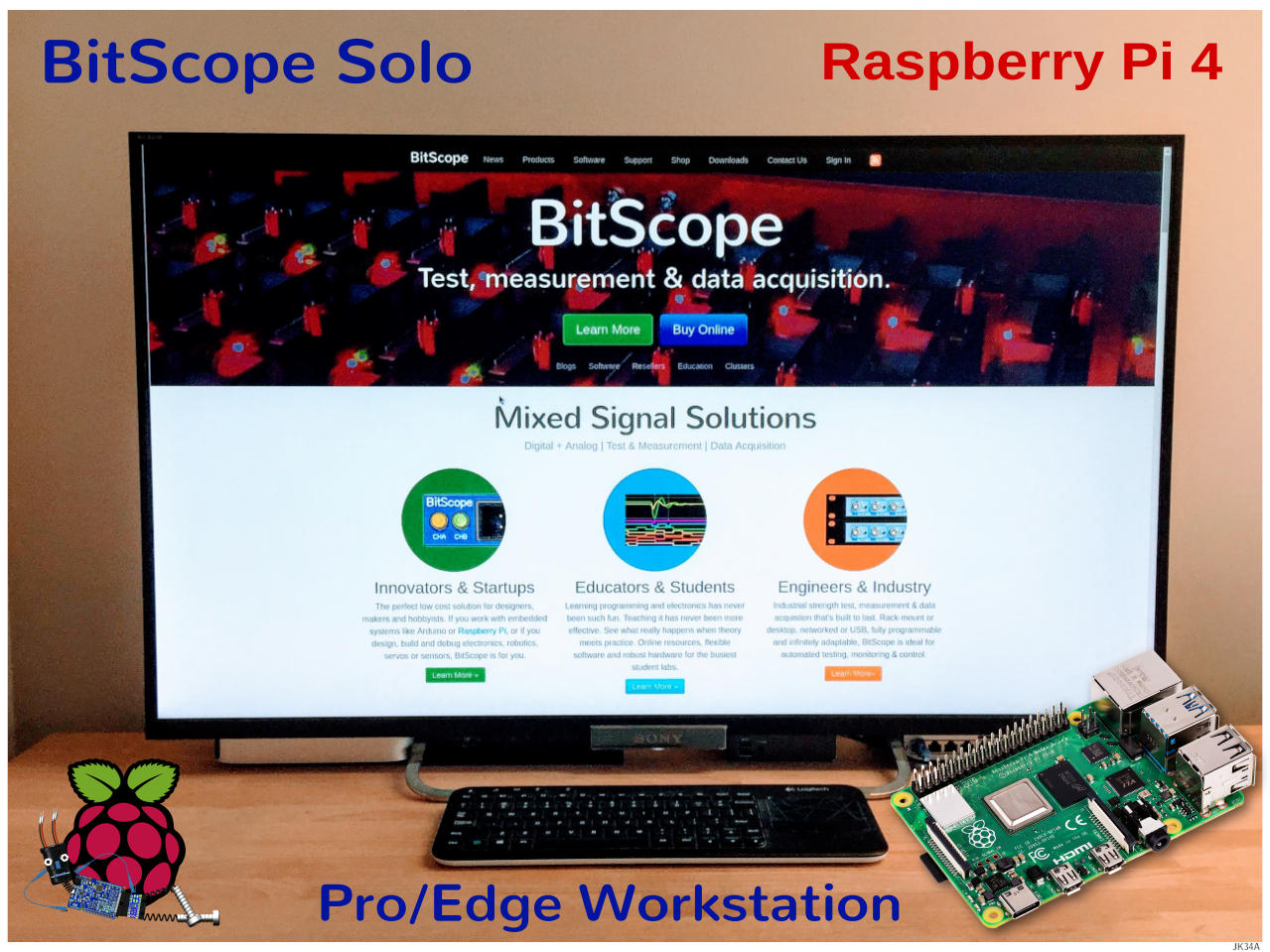 The Internet is abuzz with news about Raspberry Pi 4 and with good reason.
For an excellent video review check out Alex Eames's Video Wrap.
As for us, we were very pleased to be invited to road test the Pi4 earlier in the year. We quickly realised this model is a game changer because it has more than enough processing capability, graphics performance and I/O speed to qualify as an engineering workstation!
So we set about building a powerful workstation solution based on the Raspberry Pi 4 mixed in with some BitScope expertise and features.
We decided it needed to be small, self contained, easily powered from almost any DC power supply and offering effective cooling for running heavy workloads. Further, we wanted it to support onboard SSD for mass storage, a real-time clock, battery backup UPS, HAT expansion (of course) and being a BitScope, onboard voltage and current monitoring, and an oscilloscope and data acquisition port. Read More...