2013-11-20

Come on down to the Powerhouse Museum and see us at Stand 42 in the Turbine Hall at the Sydney Mini Maker Faire!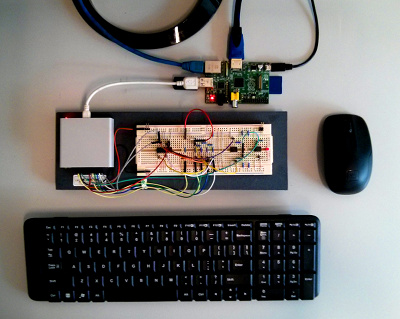 We are exhibiting BitScope Ed, our maker inspired project based learning platform for education in the fields of programming and electronics.
Explore mixed signal circuits with Breadboard One and learn why programming and electronics are so important to our modern way of life. Have a look at the BitScope Raspberry Pi Electronic Projects Lab as a low cost example of how to set this up yourself.
The lab is based on BitScope Mini so everything can be powered by the Raspberry Pi but we also have a range of other exhibits to explore more possibilities.
See how everyday items in your home like the TV remote control works in real-time. Press some buttons and watch analog signals and associated digitally encoded commands live or play with our IR controlled Pacman toys and see how these signals are used to control physical objects.
You will have the opportunity to turn some knobs and dials and see what signals, waveforms, spectra and digital logic do in response. We'll show you how to see how things work and most importantly what to look for when they don't!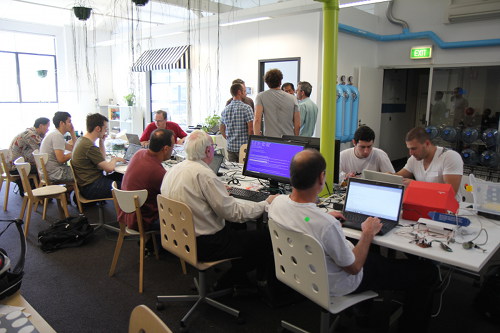 Creative Thinking
The Sydney Mini Maker Faire is all about celebrating what people are making, and sharing what they learn as they make it.
Makers build all sorts of things (as I'm sure we'll see on Sunday) but a lot of it is computer or microcontroller based and it requires programming and electronics to actually build it.
Intellient devices, amazing advances in robotics, sensors and servos and the emerging universe of Internet of Things offer enormous potential but a deeper understanding and education in the fields of science, technology, engineering and maths (STEM) is vital if future generations are to benefit from these technological advances effectively.
Makers understand this, applying creative and collaborative problem solving techniques using programming, shared design and open source hardware and software to build real world solutions.
Project Based Learning
We believe these are just the characteristics required for a quality education.
Makers are effectively engaged in project based learning (PBL) because they are solving new problems and building things that have not been built before.
PBL is an active and engaged learning experience where students are inspired to obtain a deeper knowledge of the subjects they're studying and this is exactly what BitScope Ed is all about. We believe what makers do for the love of it needs to be at the core of every student's education, especially in technology and engineering fields because it makes school more like real life and prepares students for the challenges they will face as adults.
Our contribution is focused on learning programming and electronics in the context of the merging of virtual and physical worlds. If you are a teacher, student, maker or just interested in future directions for school education come on over to our stand and have a chat. You're in the right place too because the Powerhouse Museum's ThinkSpace is at the forefront of practical PBL offering learn-by-making workshops in applied arts and sciences. They are even offering Intro to Arduino with Thinker1 among a range of other workshops as part of the Maker Faire.
You will find us at Stand 42 in the Turbine Hall of the Powerhouse Museum from 10am to 5pm.